We are here to help you! Here is how we can do that.
Purpose
We conduct a series of workshops and facilitate the process to find, formulate and communicate your company purpose.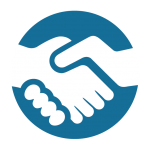 Trust
Through training and mentoring we help your leaders establish and maintain a working environment of trust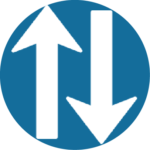 Living it
It can be challenging to transition to creating a working environment of purpose and trust. We help implement supportive processes such as Bonus Systems, Performance Reviews and Leadership Development
Building Partnerships through Trust
Are you considering entering a business partnership - or are you in one that you don't feel works optimally? We facilitate the building and maintaining of partnerships based on trust.
Executive Mentoring
We use mentoring as an integral part of helping any company through transition. We also offer Executive Mentoring to help leaders in the service of their company and employees.
OFactor Survey
We facilitate and sell the OFactor™ Survey based on the field research of Dr. Paul Zak. This is an "employee engagement survey" which measures trust in an organization and delivers real-time data.
Leadership Ambassador Survey
Want a simple and fast engagement survey for your employees? The number 1 reason for employees leaving a company is their direct manager. This survey measures if your employees feel that their manager is a leader.